1. Grounds for Divorce
In a divorce, dissolution or legal separation, are there grounds? The grounds are listed in Ohio Revised Code (R.C.) 3105.01. While the reason for the divorce is of utmost importance, once it is established that there is a legal basis to be divorced, the court will focus on more time-consuming issues. I have heard it said that the court is not the "marriage police." If a party wants a divorce, it will likely be able to demonstrate grounds and get a divorce. The most common ground for divorce/dissolution is incompatibility of the parties, so long as both parties agree; that is the most innocuous ground under which to proceed, and generally the preferred ground. Others include gross neglect of duty, adultery, and habitual drunkenness, to name a few.
2. Children: Custody (Residential Parent Status) and Shared Parenting
If the parties in the proceedings have children in common, the court will make orders concerning what it believes are in the "best interests" of the children. The law as it relates to children in a divorce is found in R.C. 3109.04. The considerations for what is in the children's best interests, again, are largely fact-intensive. There are a wide variety of facts that might touch on "best interests," such as the age of the children, who is the primary caretaker, how the children are bonded, stability, destructive behaviors (criminal history, drugs, alcohol, abuse, maltreatment, significant others), work schedules of the parents, proximities to school, friends, activities, input from family, friends, teachers, counselors, a guardian ad litem, and the considerations go on and on. Courts recognize that it is important for a child to have a relationship with both parents, so if for no other reason, you should encourage (and expect) the same. When the parties were never married (the mother is the residential parent by law), the court may allocate parental rights and responsibilities. This is in essence a custody or visitation action, which is usually necessitated by the father, but can also be filed by a third party such as a grandparent in a grandparents' action.
3. Property Division: Marital and Separate Property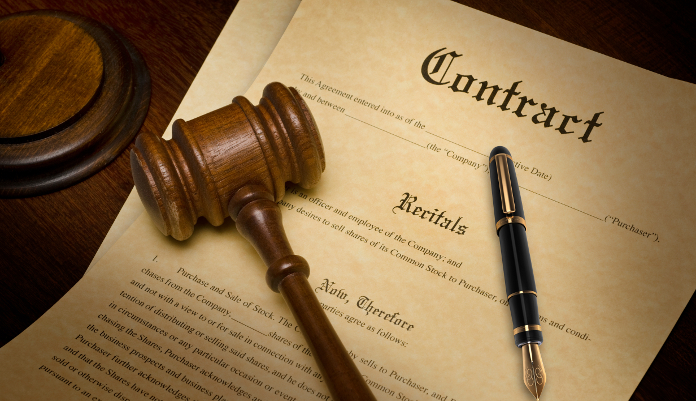 In a divorce, dissolution or legal separation, the court will make orders concerning a fair and equitable division of property. Ohio's definition of equitable division is found in R.C. 3105.171. Generally speaking, if property was accumulated during the marriage, regardless of which spouse accumulated it, it is subject to division in divorce. I have had many clients opine about the perceived unfairness of dividing one's retirement account with a spouse who "did not contribute to it." When married, spouses can work together toward common goals. Therefore, they theoretically have the ability to acquire more assets together, and because they worked as a team to acquire each asset, like it or not, each asset is subject to division. There are exceptions to this rule, called separate property, which include things like property acquired before the marriage, inheritances, personal injury awards (this can get complicated), and gifts to a single spouse. These are also found in R.C. 3105.171. Again, the law is not complex; the devil is in the details. Property must be appraised. Debts must be evaluated. A useful consideration for determining a fair and equitable division of property is to develop a balance sheet with your attorney.
4. Support Orders: Child Support and Spousal Support
In any cases involving spouses or children, the court will consider support orders. Child Support is a mathematical calculation, which is required by law. The law is located at 3119.01, et seq., although an attorney will often use sophisticated computerized software to determine the support amount. A simple calculator will provide a child support amount. However, similar to doing one's taxes, there are factors that can be considered that impact the child support calculation. The cost of day care, the cost of medical insurance, and the time each parent spends with the children affect child support, among other things. It is important to have an attorney in any proceeding because the attorney can focus on the facts that best impact your case.
Spousal support is a horse of a different color. There is probably not one area of domestic relations law that is so fact intensive than the calculation of spousal support. R.C. 3105.18 mentions factors to consider such as the earning abilities of the parties, the ages and physical, mental and emotional conditions of the parties, the retirement benefits of the parties, the duration of the marriage, whether a parent is unable to work due to child rearing, the standard of living of the parties during the marriage, the education of each party, the time and expense necessary for a party to obtain education or training, and the tax consequences of spousal support. There are numerous factors, but there is no calculator in the Ohio Revised Code. Because attorneys and courts like predictability, attorneys often use expensive divorce financial planning software, such as Thomson Reuters's "FinPlan," to calculate spousal support (as well as child support). There are plenty of facts to argue about when it comes to spousal support. An effective argument against spousal support is that the other party is cohabitating with another person, living as husband and wife. That generally requires a demonstration that the parties are commingling finances and engaging in sex. Bank records, social media posts, and even private investigators are sometimes necessary to get down to the truth of these claims.
5. Contempt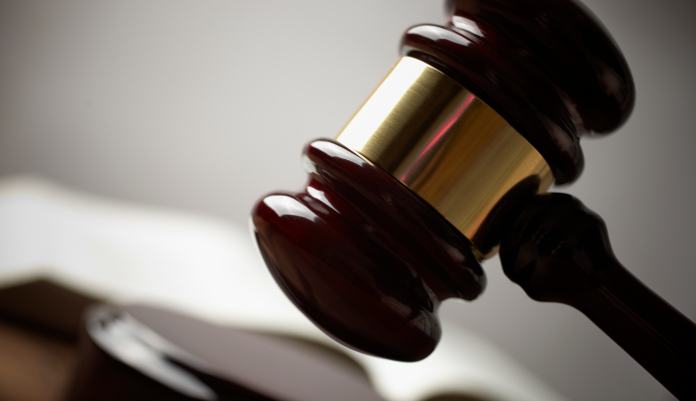 Finally, a substantial component of the domestic relations court's caseload is the enforcement of its own orders. A party to a domestic relations action may return to court to enforce a decree or order using a motion to show cause or a motion for contempt. Where a party willfully disobeys a court order, such as refusing to follow parenting time agreement, failure to turn over property pursuant to a property division, or failure to pay child or spousal support, the grieved party must pursue a contempt action. Contempt of court is regulated in R.C. 2705.01, et seq. On a finding of contempt, first offense, a party is subject to up to thirty days in jail, a fine of up to $250; on a second offense, up to sixty days in jail and a fine of up to $500; and on a third and every subsequent offense up to ninety days in jail and a fine of up to $1000.
The issues above are the 5 basic matters that come before a domestic relations court. Every domestic relations case is fact-intensive. The judge is deciding your case based on principles of fairness, equity, and what constitute a child's best interests, and because judges are people, each judge will have a slightly different view of fairness in the marital relationship. It is therefore crucial to be represented before the domestic relations court by an attorney that knows what facts are important to your case, and knows the propensities and views of your local domestic relations jurisdiction.
Now that you know the basics of the domestic relations court's role, let's look at some common questions that I hear from family law clients.